My wife bought me a food dehydrator, and of course I raided a bunch of phat loot from my grandpa's produce pile the other day. I can't resist the temptation to dry some of this stuff, so I started with peppers today. I had a bunch of red & green jalapenos and a few red and green cowhorn chilis too. I blanched them all, then sliced and de-seeded the jalapenos in preparation for the dehydrator: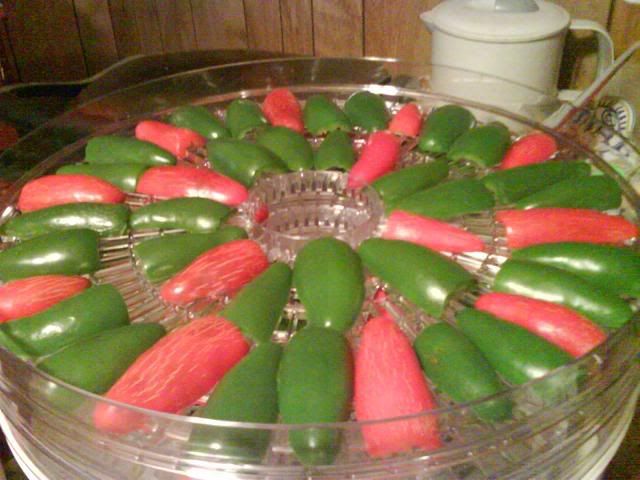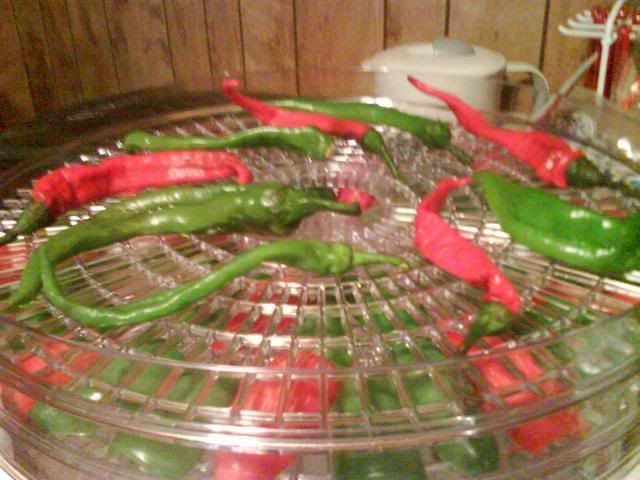 Gotta move the trays around every six hours or so for the next two days, but once that's done I should hopefully have some awesome dried peppers that I can crumble into food or put into olive oil for a spicy kick.
I keep going into the kitchen to steal a glance, hoping to see a little bit of shrively action happening. Can't wait! Stay tuned to see how these babies turn out!